Founded in 1953, Hebei Electric Motor Co., Ltd. is a professional manufacturer and exporter of high efficiency and energy saving electric motors of IEC and NEMA standard. We are the first manufacturer in China to export NEMA motors in full series to North America. After decades of development, we are now providing high quality products and services for the top international companies in the lines of compressor, pump, refrigeration, reducer, wind power, railway and etc.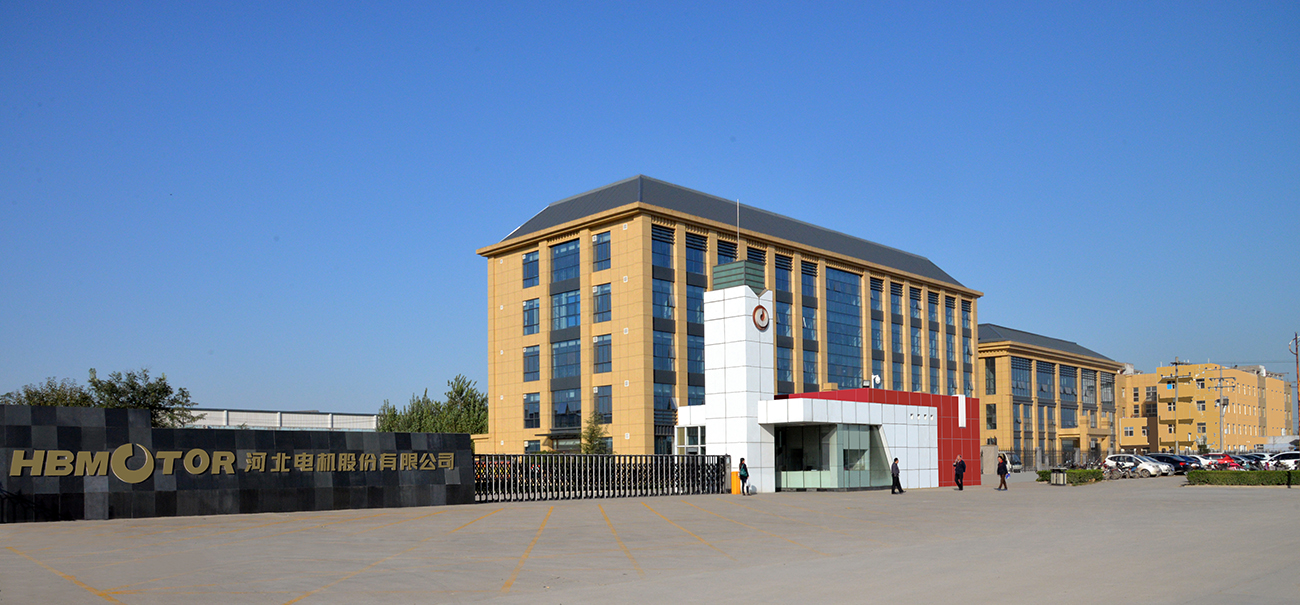 Hebei Electric Motor Co. Ltd covers an area of 2300,000 square meters, with over 900 employees. Main products include IEC standard motor, NEMA standard motor, high-voltage motor, variable frequency motor, brake motor, roller table motor, railway locomotive motor, permanent magnet motors, high speed motor, servo motor and etc., totally 15 series and over 20,000 models.
We have obtained ISO9001 Certificate, ISO14001 Certificate, OHSAS 18001 Certificate, BIS Certificate, IRIS Certificate, CCC Certificate, CSA Certificate, UL Certificate, CE Certificate, Certificate of Energy Conservation Product, Enterprise Credit Certificate Grade AAA and etc., which make us the most reliable partner in your supply chain.